By: Evan Elford – New Crop Specialist | OMAF/MRA | April 4, 2014
The second annual Great Ontario-Hopped Craft Beer Competition took place on February 19, 2014 at the Ontario Fruit and Vegetable Convention in Niagara Falls, Ontario.
Eight teams of commercial Ontario hop growers and brewers entered this year's friendly competition seeking the coveted 'Bottomless Cup'.
The winning teams were:
1st Place

Carolinian Hop Yard & The Blue Elephant
2nd Place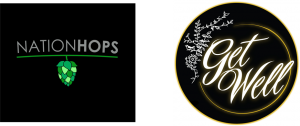 Nation Hops & Get Well Brewing
3rd Place

Slow Acres Organics & The Olde Stone Brewing Company
The judges scored all the entries very highly, with the competition winner receiving one of the highest scores the head judge has given in his more than 20 years experience. We are also happy to report that the quality of the hops submitted for the hop rub was excellent, far surpassing last year's entries. Local media has taken an interest and the competition profile is growing every year.
Congratulations to everyone on highlighting Ontario-grown hops and Ontario-brewed beer!
We would like to thank the Ontario Fruit and Vegetable Convention for hosting the competition, and our sponsor Goal Zero for making this event possible. This event is organized each year by the Ontario Ministry of Agriculture and Food and the Ministry of Rural Affairs.
To view all competitors from the 2014 competition, please visit the website at http://www.ONHops.ca.
To read the original article, click here.