By: Eno Sarris | Beer Graphs | October 13, 2013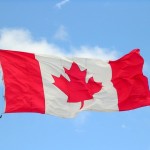 We're working on regional sorting on the leaderboards. You'll have filters and drop downs and regional and state and city options. For now, the new advancement to the regional information on the boards should make for some fun.
One thing you can do now that you couldn't do on Friday is sort for country.
Our more European neighbors to the north immediately came to mind. Not only do we get requests to find good Canadian beer all the time on twitter and in the Friday Beer Chats, but Canada is intriguing. Culturually in between Europe and North America, Canada has a craft beer scene that seems to follow suit. It gets blown out of the water by their neighbors on the border like Michigan, but as a country, it can hang with some of the lesser American craft beer states. At least, that was my impression from a few visits to the lovely country.
Well, call me right and wrong. As a country, Canada's craft beer leaderboard does not stack up with America's. It tops out at Driftwood's Fat Tug IPA with an 8.8 BAR and the first page concludes with Central City's Red Racer ESB and 4.1 BAR. America's top 25 concludes before the beers drop below nine beer wins. America's 42nd-best (Lagunitas Sucks) would be Canada's best.
Of course, this isn't a fair fight, and I'm not talking about the lack of Elsinore beer on the Canadian leaderboard. Canada had 33 million residents in their last census. America is currently estimated to have 317 million residents. (It's okay, America might be lucky to have one-tenth as many good poutine destinations.)
California has 33 million residents! California's leaderboard puts Canada's to shame. That might have something to do with Canada's density (8.3 people per square mile) compared to California's (242 per square mile). That's ignoring California's role in the craft beer industry, but that sort of density difference is huge. Texas has 20 million residents, and only ten times the population density (98 per square mile).
Going by the first page of their respective leaderboards, Texas is a decent comp for Canada. It peaks lower (Bourbon Barrel Temptress, a Milk Stout from Lakewood with a 7.7 BAR), but the 25th-best beer (a Whiskey Barrel Aged Double Pecan Porter from (512) in Austin) beats Canada's 25th-best by a half win. Some of that density advantage probably figures in.
So Canada is Texas-like on the craft beer scene, which might be better than some people feel it should be, and worse than others. You can't be devoid of craft beer when you house the excellence of Unibroue and Amsterdam breweries, or when your category leaders include La Fin Du Monde, Boneshaker (not another nickname for Rosie LaRose) or Blackstone Porter.
But if you're looking for a vibrant craft beer scene to go along with your smoked meat sandwich in Montreal and you realize you would be lucky to find twenty that are above replacement, you realize that craft beer might not have the same importance in some Canadian cities as it does in America. And yet, you can find yourself a good local craft anywhere from Victoria to Toronto.
To read the original article click here.