More Hops to Be Produced Locally Thanks to Bighead Hops
Press release by: Ontariofresh | Thursday, February 6, 2014
An innovative new project from Bighead Hops means more local ingredients in your beer mug.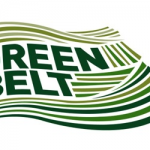 With support from the Greenbelt Fund, and funding from the Ontario government, Bighead Hops is increasing market opportunities for Ontario hops growers to provide craft brewers more local ingredients.
"Bighead Hops is showing great leadership among hops growers. Often times we focus on local food but we can't forget local drink options too—and that includes craft brewers. This project proves we are making significant change in order to put more local drinks into Ontarians' glasses," says Burkhard Mausberg, CEO of the Greenbelt Fund.
The project, Growing Ontario Hops Forward: Expanding Existing Models of Production ($30,000), will provide Bighead Hops the opportunity to pelletize hops, which will optimize the quality of the product. This project allows a community of hops producers and brewers to work together as part of a processing centre and distribution hub.
"Bighead Hops is excited to expand the opportunities available to hops growers across Ontario," says Nicholas Schaut, Owner of Bighead Hops. "The support of the Greenbelt Fund means reaching out to producers in the hops industry who may have never had a chance to connect with a large market in the past. Lending that helping hand in the processing and packaging part of the procedure goes a long way in producing a truly local product."
For a more detailed description of this project and other grants that are a part of the Greenbelt Fund's Regional Food Grant Program, please visit Ontariofresh.ca.
Since its launch in 2010, the Greenbelt Fund has supported 78 projects with funding totalling $7.4 million, increasing the amount of local food available across the province. The province's total investments toward broader sector programming means a targeted return of $38.9 million in additional Ontario food in daycares, schools, universities, and colleges–or a five to one return on investment for every dollar spent.
For more information about the Greenbelt Fund and to read the original article, please click here.